Your Lake District Spring Getaway
22 February 2018
If you have never visited The Lake District, you are missing out on the most beautiful corner of England.
There are stunning valleys and waterfalls to marvel at, as well as adrenaline-packed activities like treetop treks, rock scrambling, mountain climbing and archery. And no shortage of options for fun days out with your kids, while the adults can look forward to a romantic getaway with scenic lake boat trips, steam railway journeys, and speciality tours of the lakes highlighting the ancient history of the region. Three of our distinctly luxurious hotels are located perfectly to offer you the best of this region, known as the UK's ultimate adventure playground.
You simply cannot beat the views from Macdonald Old England Hotel & Spa. Set on the shores of Lake Windermere - England's largest lake - we recommend that you hire a private boat trip and appreciate the spectacular scenery. The peaceful waters surrounded by such a breath-taking natural environment provide an idyllic setting to pop the question (hint, hint)! After a day on the lake you can relish Modern British cuisine at our restaurant, known locally as 'the restaurant on the lake', where the seasonal menu features the freshest ingredients carefully selected by our Head Chef and prepared with an inventive spin on fine dining. Whilst the spa provides you with an equal balance of luxury and tranquillity; complemented by a range of fitness facilities including a Technogym and heated indoor pool.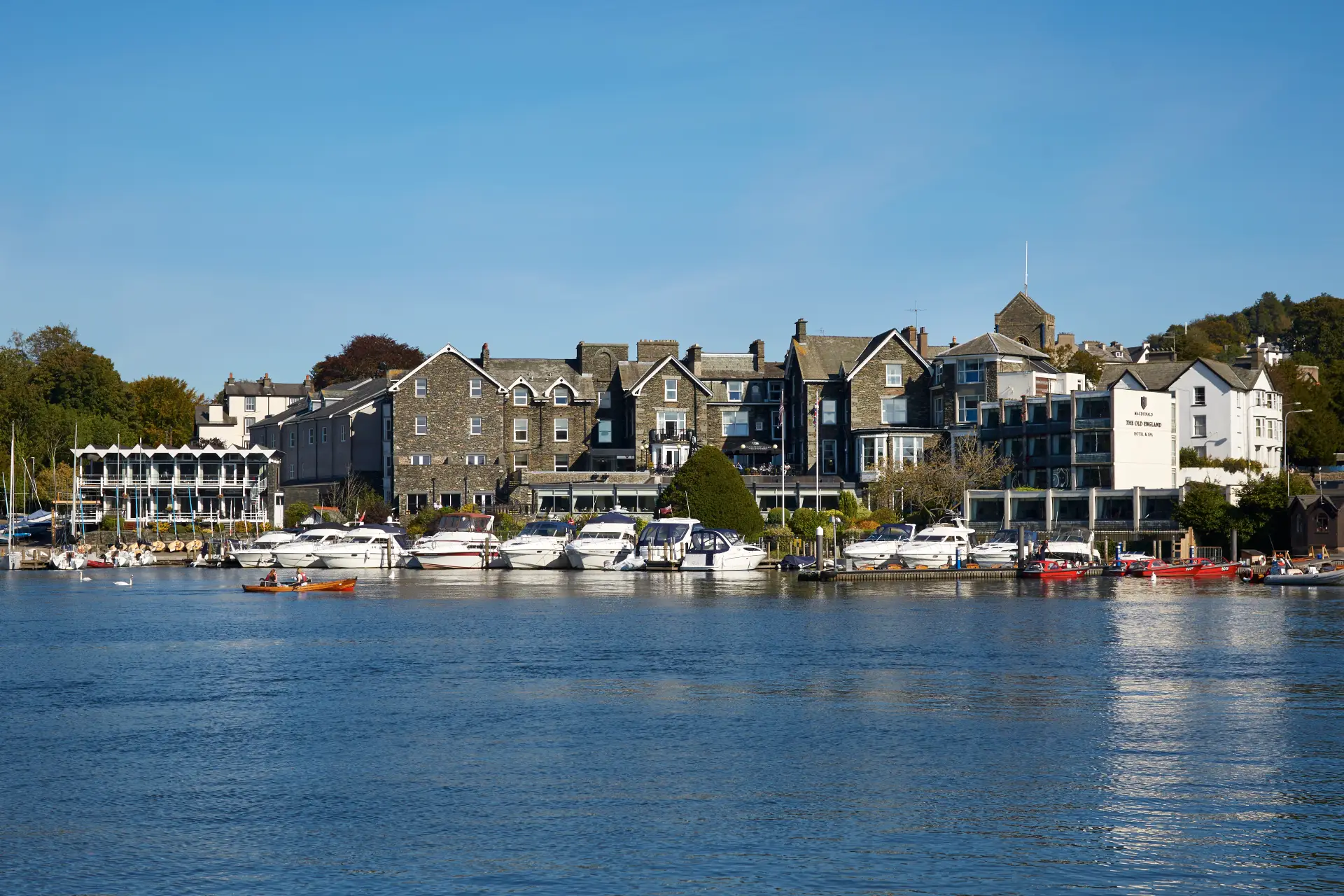 If you want to get out and explore the area, there are hundreds of walking and jogging routes suitable for all ages, so whether you're looking for a gentle amble or a more intense climb, there is something for everyone. Local guides are available to show you where to go to reach England's highest mountain Scafell Pike (part of the Three Peaks Challenge) or just take you and your little ones for a day trip around Lake Windermere. And of course you have many options for lake cruises or boat hire, including rowboats, windsurfing, kayaks and fishing outings too. A full day of action-packed outdoor fun means that you'll have to fuel up with a hearty breakfast at our restaurant, and at the end of the day savour the sumptuous dinner menu composed of delicious dishes like slow-braised beef with buttered savoy cabbage.
With direct access to the shores of Ullswater and a private fishing licence, Macdonald Leeming House is a popular choice for family holidays or couples looking for a weekend away from it all. The 22 acres of gardens surrounding the hotel is an oasis for budding photographers and nature lovers, and makes it easy to find an area to enjoy a picnic while enjoying the views. Or if you'd rather get out on the lake you have the option of renting a first class motor boat or perhaps enjoying a romantic twilight row boat trip for two. Then experience award-winning dining (amidst one of the most spectacular landscapes) in the Lake District at our Regency Restaurant.
The UK's most popular national park boasts endless activities too, including lots of organised events like Theatre by the Lake, the Lake District Summer Music Festival, the famous Great North Swim, the Lakes Ignite art collection, and many more. Come stay with us and celebrate the inherent beauty in the region while knowing that after you check in your only job is to enjoy yourself.