Macdonald Resorts Awarded Most Prestigious Tripadvisor Accolade For Spanish Resorts
22 September 2020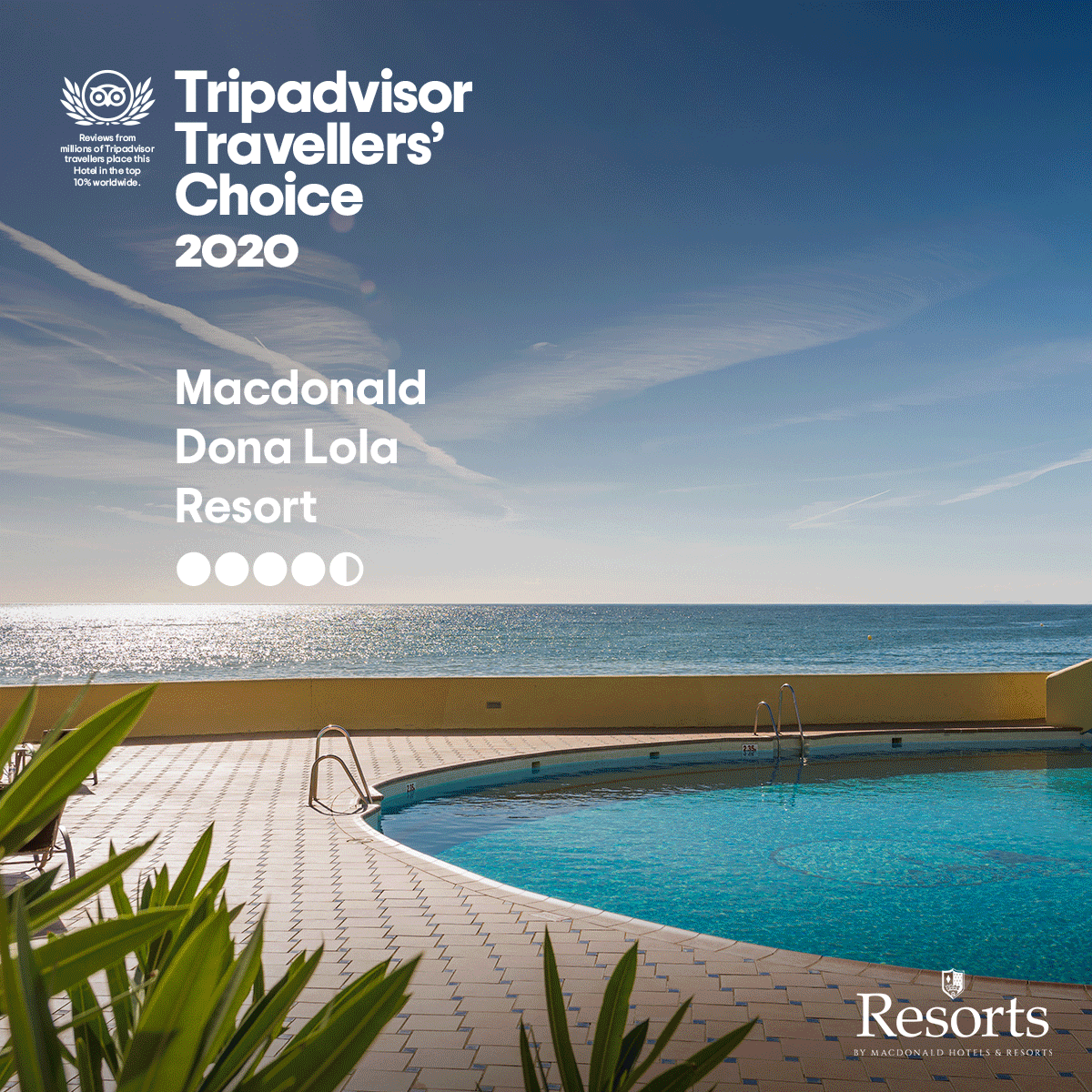 Macdonald Hotels & Resorts is celebrating after it was announced that all four of its Spanish resorts have received the highest industry accolade in the Tripadvisor 'Travellers' Choice 2020' Awards.
The group's Doña Lola, Leila Playa, Villacana and La Ermita resorts each achieved top billing in Tripadvisor's 18th Annual Global Awards.
The coveted achievement is the only travel industry award based on millions of reviews from travellers around the world and celebrates their favourite hotels, restaurants and airlines.
The winners are selected based on the millions of ratings collected on Tripadvisor in 2019 and reflect the "the best of the best" for service, quality and customer satisfaction, from hotels and accommodations to destinations, attractions, restaurants and experiences.
Of the 8.7 million tourism and hospitality businesses listed on Tripadvisor, only a tiny fraction – just 4,817 worldwide – received the top award.
Macdonald Resorts has four resorts in Spain within the Costa Del Sol; Macdonald Doña Lola Resort and Macdonald Leila Playa Resort in Calahonda; Macdonald Villacana Resort near Estepona; and Macdonald La Emita Resort in Mijas.
Michael Stott, chief executive officer for Macdonald Resorts, congratulated his team on the achievement. He said: "Tripadvisor is by far the world's largest travel platform so these prestigious awards are a true reflection of the extremely high quality of service which our staff provide to our guests, day in, day out.
"Over the past six years, our Spanish resorts have consistently performed extremely well based on guest reviews on Tripadvisor and we were inducted into the Tripadvisor Hall of Fame last year.
"This year's achievement shows our staff and management certainly have not rested on their laurels and I'd like to warmly congratulate them on their fantastic track record of excellence and customer care.
"The majority of our resort staff have been with us for many years and this achievement underlines the strong and positive relationship that they have developed with our guests over the years.
"One of the key reasons cited by guests for returning time and time again is our phenomenally high standard of customer care. Our team takes a real pride in the high performance of the resorts and quickly takes ownership of any issue, no matter how small, which may require to be addressed."