Top Prize For Hole In One Golfer At Linden Hall
16 September 2021
Golfer at Linden Hall Charity Golf Day Lands Hole in One Holiday Prize
An elated golfer has bagged the top prize of a 7-night holiday to Spain after hitting a hole in one on our Linden Hall golf course!
The winning shot took place as part of our Charity & Corporate Golf Days, with the hotel hosting colleagues from Bellway Homes for the North East Charity Golf Event in aid of Cancer Research UK on Thursday 8th September.
We were delighted to help raise funds for a charitable cause helping save lives through research and awareness, with a wide range of competitions and prizes given away on what was a fun-filled day for all involved.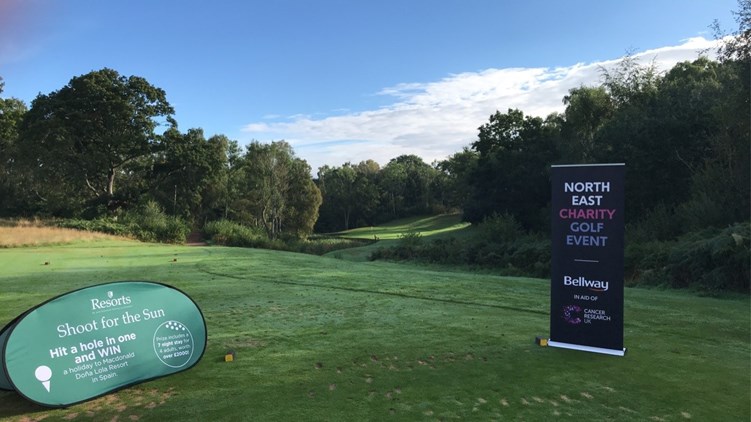 Richy Shoots for the Sun
Having hosted over 25 golf days this year across Macdonald Hotels & Resorts locations without a hole in one, Richy O'Brien was the lucky man on the day who kept his nerve to win the coveted 'Shoot for the Sun' charity prize - worth £2000 in total.
The prize is available on all our Corporate Golf & Charity Golf Days Packages - so feel free to come along and have a go yourself!
Richy will now be whisked off to our Doña Lola resort in Spain for seven nights with three of his friends, where they will enjoy a self-catering stay plus two rounds of golf with buggies.