Digital Makeover For Meeting Rooms
6 June 2018
Macdonald Inchyra Hotel & Spa's meeting rooms get digital makeover...
One of Scotland's largest hotel conference venues, Macdonald Inchyra Hotel & Spa in Falkirk has revealed its new hi-tech meetings facilities following a £120,000 investment.
The month-long project saw innovative technology, handmade furniture and carpets fitted in the hotel's most popular meetings spaces.
One of the conference rooms, which can host up to 16 delegates, has undergone an extensive refurbishment.
In addition to designer lighting and hand-crafted wall coverings, the hotel has installed ClickShare technology. This enables all delegates using the space to connect their devices to the main presentation screen and share content at the click of a button, allowing for a more collaborative meeting.
As well as a new look, the room also has a new name. The hotel has been granted permission by the artist, Andy Scott, to rename the space The Kelpies Boardroom in honour of the iconic sculptures located a few miles away.
The Grange room, which can cater for 70 delegates, has also been fitted with state-of-the-art smart televisions and additional charging points. Clients will further benefit from super-fast WiFi services, with the option to add dedicated bandwidth of up to 100 Megabytes per second.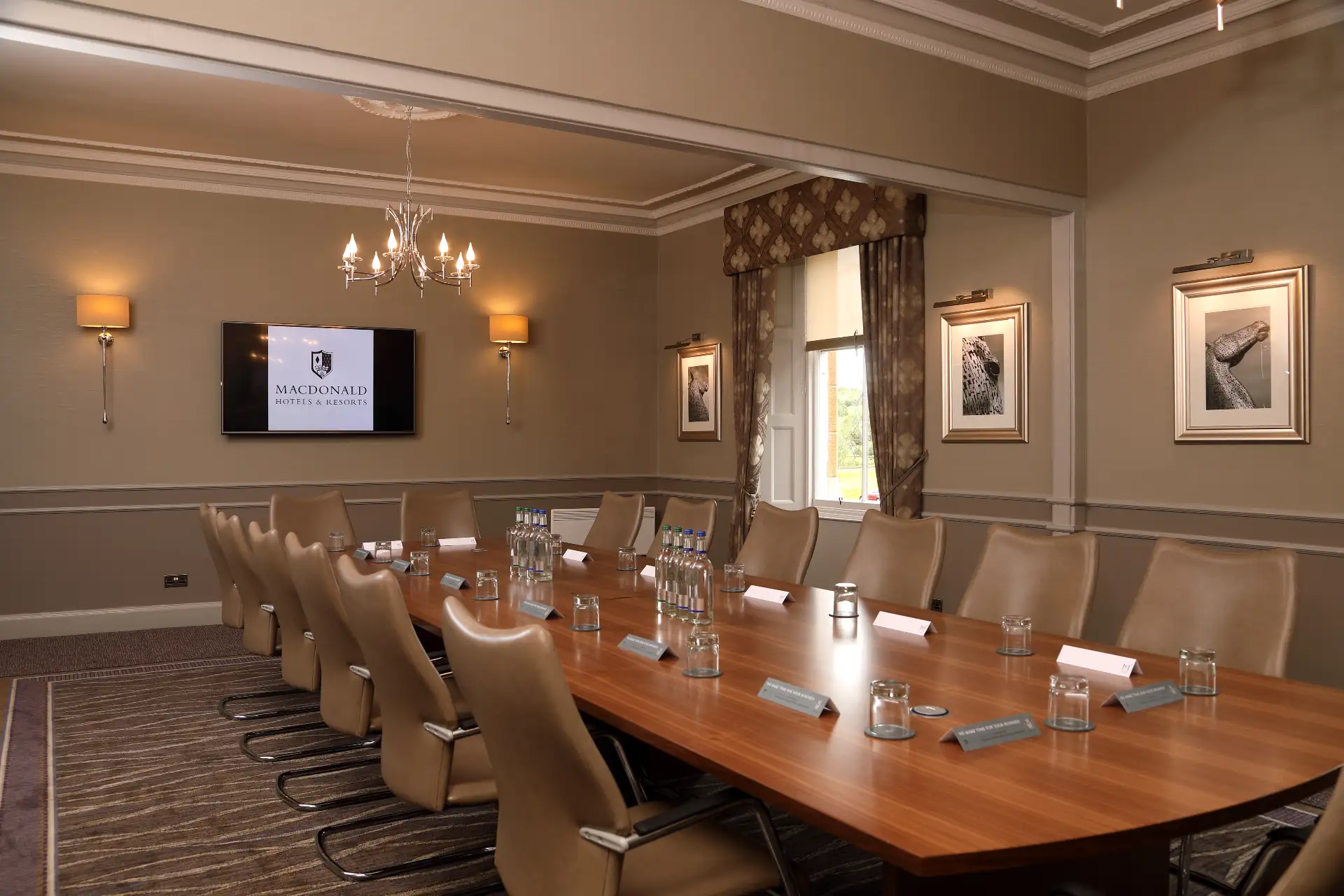 Macdonald Hotels' Group Sales Director, Gill Jackson said: "From our experience, audio visual and WiFi connectivity are big influencing factors for event planners. We have upgraded our facilities with the most innovative technology to ensure that our clients have everything they need for a successful and productive meeting.
With close proximity to Glasgow, Edinburgh and Stirling, the hotel has always been popular with business guests. However, we plan to build upon this momentum and will continue to drive our corporate and conference opportunities forward."