A Winter Wonderland for All Ages
2 March 2018
Aviemore... A Winter Wonderland for all ages.
If you're in the UK, you're sure to be dealing with snowmaggedon right now - the snowpocalypse of 2018. So for today's Friday Feature the spotlight is on Aviemore, the epitome of a winter wonderland and in our opinion one of the only places that lives up to the phrase "fun for the whole family". The gateway to Cairngorms National Park, Aviemore is the premier snow sports location in Scotland. Macdonald Aviemore Resort is at the very heart of the Cairngorms, with three distinctive hotels and 18 luxury woodland lodges, so there's a wide choice of accommodation depending on how many kids you have or how many friends are joining you on a weekend road trip. It's safe to say that we have something for absolutely everyone visiting the Cairngorms, even if you're not bringing your skies.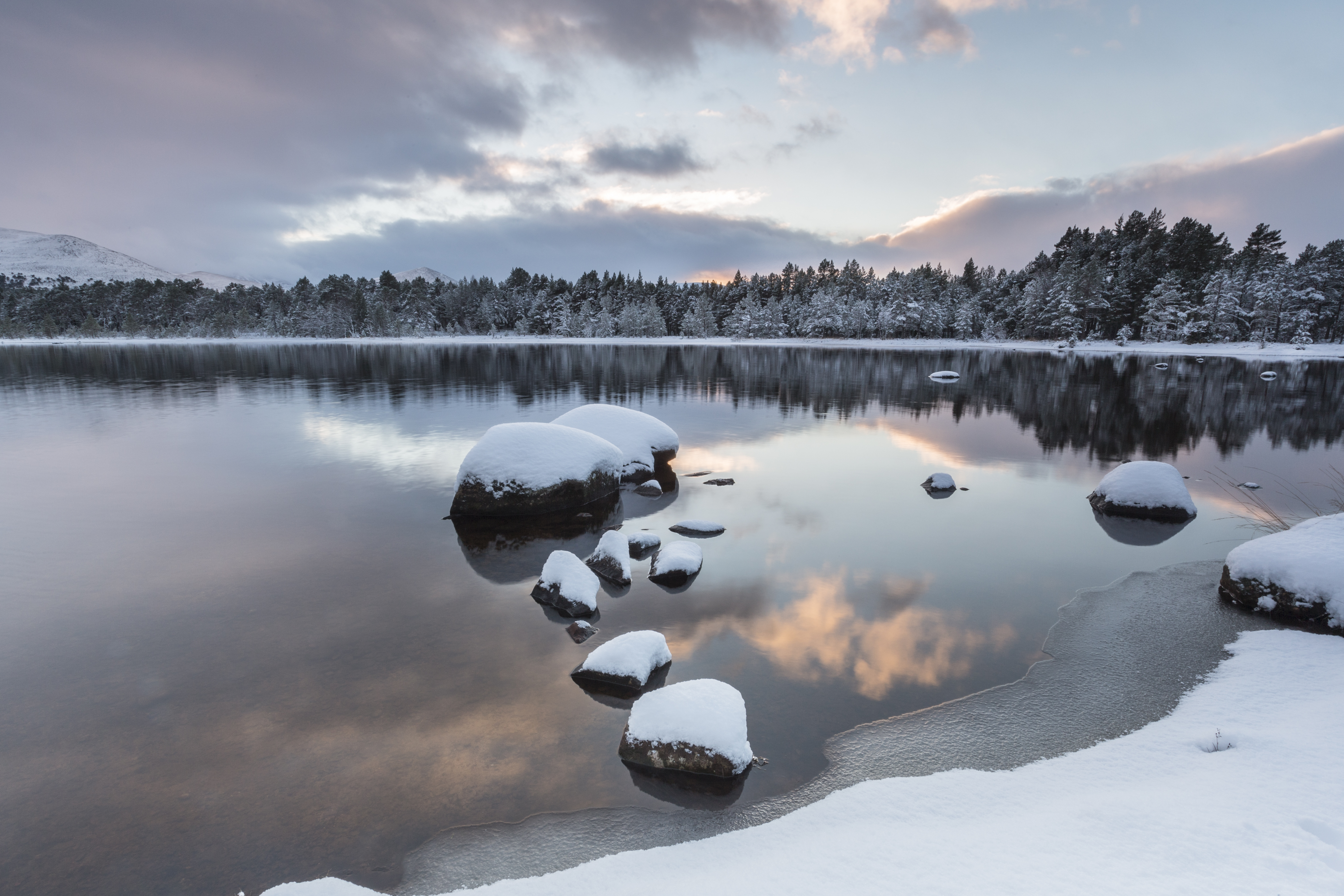 Keep Them Occupied: Under the Age of 5

Our play rooms offer an endless array of resources to keep active kids thoroughly stimulated and entertained. We know every child is different, so our qualified staff team will be happy to show you and your children what is on offer, as there is free-flow access to ensure every child is fully engaged. Our tumble area has a miniature soft play for our smallest visitors to crawl, climb, slide, jump and clamber to their heart's content. We also have an array of baby toys to stimulate their senses and keep them fascinated.
The Best Parts for Mum and Dad: Supervised sessions - parents are welcome to enjoy the play rooms with their children, but we also offer supervised sessions allowing parents some free time to enjoy other parts of the resort. We also have a Costa Coffee directly adjacent to the soft play area, the perfect place for you to relax closeby with a cuppa.
Fun Play: Ages 6 - 12 Years Old
Our largest room has a stage with all kinds of magical costumes and masks - ideal for kids who love to rehearse and perform shows! We have arts and crafts, science kits, Lego, Transformers, magnets and all kinds of toys; or perhaps they will choose to get a friendly game together with some of our sports equipment. We even have an X-Box and i-Pads for more technologically minded youngsters. The explore area has its own tree house, sensory tray, and toys ranging from building blocks to train sets: everything a toddler needs to have a wonderful time. And once they've worked up a sweat, our large lagoon swimming pool has a giant flume and wave machine to provide hours of entertainment - and well as a sauna and even a steam room. There's also our game room, which is always a popular choice, whether they want to relax with a DVD on the 60 inch television, or play the latest games on the X-box.
Get Outdoors, for the Teens
The resort boasts direct access to Cragellachie Nature Reserve, one of the most scenic NNR's (natural nature reserves) in the Cairngorms. No matter which of the many woodland walks you decide to take, you're guaranteed stunning views in every direction. And then there's the Cairngorms themselves, where there's no end to the activities on offer. CairnGorm Mountain will delight any skier or snowboarder, no matter what level or age, as well as non-skiers who are sure to enjoy the Funicular Railway. The Landmark Forest Adventure Park is another fantastic option, with their Skydive, high-ropes course, water coasters and so much more. And back at the resort why not catch the latest blockbuster at the onsite Sony 4K cinema?
For the Kids at Heart
Spey Valley Shopping has a massive selection of luxury departments including fashion, homewares, food, drink and gifts. Pickup a special bottle of something to enjoy after dinner or maybe a hamper full of local produce for a picnic (perhaps just handmade luxury chocolates and Scottish preserves) at our delicatessen, get that special birthday gift or new toy to keep the little ones entertained, or maybe a new item for yourself - even if you're just window shopping, it's a shopper's paradise. We've even got a range of beautiful greeting cards and papers so you can get everything you need to get your gift ready for that special person - especially with Mother's Day just around the corner.
Beauty: With quite so much for the kids to see and do, you might find yourself with some time for a little pampering, or perhaps you're run ragged from a day of exploring and you'd like to treat yourself to a relaxing face or body treatment. Our beauty therapists are there to help you unwind and feel your very best throughout your stay.
We also have one other resort within the town of Aviemore, which boasts a variety of different sized lodges and villa, perfect for families who like to self-cater during their holidays. Macdonald Spey Valley Resort also has loads of family friendly leisure facilities including a pool and sports hall, and all guests get discounted entry at the Aviemore Activity Centre and cinema at our hotel resorts too. The lodges even have special ski storage areas!
So there you have it. Our summary of why should you visit Aviemore and also why Macdonald Aviemore Resort is the best place for you and your whole family to stay. A huge array of entertainment options for the kids, Cairngorms National Park on your doorstep, and a host of activities for the adults - sounds like the true definition of fun for the whole family.